English Course for international Companies and Staff in Heinsberg
---
Learn English in Heinsberg: Discover the advantages
As a manager or employee in a technology company in Heinsberg, you are likely familiar with the importance of having a diverse and global workforce.
With international customers and staff from several countries, it is becoming increasingly clear that English is a necessary skill for success in the modern business world. To ensure that your staff is equipped with the necessary language skills, it may be time to consider hiring a local English trainer.
---
Speaking of international
In addition to language training, I also offer cultural training and coaching to help your staff navigate the nuances of doing business in an international context.
I understand that language is only one part of effective communication, and that cultural differences can also play a significant role in business interactions. I can provide insights and guidance on how to navigate these differences, ensuring that your staff is well-equipped to succeed in the global marketplace.
---
Use my language skills for your company in Heinsberg
Heinsberg is not only known for its beautiful landscape and historical landmarks, but also for its thriving industry parks that are home to some of the largest companies in the region.
It's no secret that in today's globalised economy, English is the language of business.
Many companies in Heinsberg are located in industrial parks in and around Heinsberg. Here, people from different industries and countries work together and communicate in English. A Business English course can help you interact confidently and successfully in this environment.
And if you want to advance in your career, mastering this language is a must. This is where my English courses come in!
---
English skills are often ignored
With my Business English training, I make companies and enterprises in the Heinsberg area fit for the international business world. Would you like your company to win over partners and customers across national borders? Then you should find out how I can support you effectively.

---
How does Business English training help your company in Heinsberg?
Learning English isn't just about memorising grammar rules and vocabulary.
It's about being able to confidently communicate in a professional setting, whether it's with colleagues, clients, or potential employers. That's why our business English courses are specifically designed to help you improve your language skills in the context of the workplace.
You'll learn key phrases and vocabulary for meetings, negotiations, presentations and more. With my help, you'll be able to take your career to the next level.
I understand that time is a precious commodity. That's why I offer flexible class times.
You can get your English course in the morning, afternoon or evening. Also online courses via Skype / Teams / Zoom, so you can learn from home. To save your time, I am happy to come to your company.
---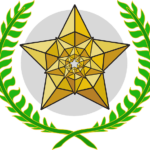 Competent Business English course by qualified and experienced native speaker at your company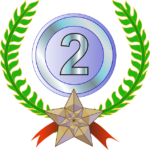 For your company: tailor-made Business English course for Heinsberg and the surrounding area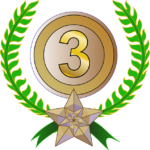 With Business English training, you can communicate more effectively with your partners and customers
---
Why should I teach English courses for you in Heinsberg?
Before starting my own business, I worked for software companies in England and Germany. I not only developed software but also worked in the areas of design, testing, documentation, training, customer support and sales support. Therefore, I am not only familiar with the technical aspects but also with day-to-day company life.
Having lived and worked in England and Germany, I am particularly familiar with the cultural differences between the two countries. This is very important when dealing with foreign customers and partners and I can convey the linguistic subtleties and nuances to your employees. This makes smooth and efficient cooperation possible.
In addition to my language courses, I also offer a range of other services to support your language training needs. This includes translation and interpretation services, as well as language testing and assessment.
My goal is to be a one-stop-shop for all your language training needs, providing comprehensive and effective solutions that help your business succeed.
---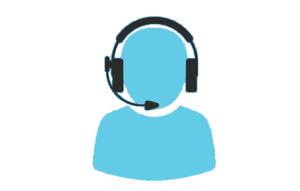 Do you still have questions? Then arrange a free, no-obligation consultation today!
I can certainly help your company in Heinsberg linguistically as well.

---
What my customers say:
As a service-oriented company, I am really happy when my services receive a good response from my customers. Here, I present some comments from satisfied customers. With this in mind, I am committed to your satisfaction and the success of your business every day.
"His reliability and flexibility are invaluable to us. We can wholeheartedly recommend working with Mr. Derek Smith."
"Mr. Smith succeeded in the best sense of the word in getting the participants excited and motivated for his lessons."
"A great native speaker trainer who caters to the individual needs of his course participants and is able to convey the content very well."
"Derek is just great. Professional and always positive. Top."
---
Find out about Business English training for your company in Heinsberg and the surrounding area:
tailor-made English courses for companies in Heinsberg
qualified and experienced native speaker
Business English courses on your premises
flexible lesson times
confident and self-assured communication
learn linguistic and cultural differences
---