About Me
---
I am aware that this is the "about me" page, but it's really more about your needs and requirements, and how I can help you to solve the issues that you have.
Do you have difficulties communicating in English? I would recommend reading this article and then this page.
Do you need an English translation of your German text? Then check out this page.
Do you have a specific requirement that needs a native English speaker? Please get in touch and let's talk.
And now the obligatory "about me" information, complete with mugshot.
---
About Derek Smith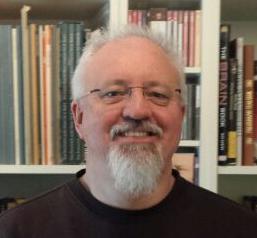 I have been closely involved with Germany since the early 1980s and have been living and working in the Aachen area for the last 20 years. I recently moved to Geilenkirchen. My main areas of expertise are in business and technology, especially printing and telecommunications.
After receiving my honours degree in Mathematics and Computer Science from Surrey University in England, I worked for several software companies in England and Germany, both as a software developer and, with increasing frequency, as a linguist. Main responsibilities included translation of all software, documentation and marketing material, as well as customer contact and pre-sales activities.
I am a certified TEFL / TESOL teacher, with Business English specialisation and teach Business English in Aachen.
I am an English native and speak fluent German.
---