Business English Course Details
---
Business English Course Details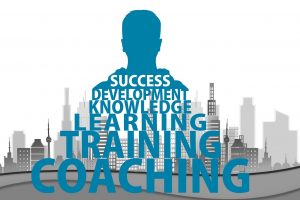 If you or your employees need to learn, or refresh, your Business English skills, a Business English course with me is just what you need.
I am a qualified Business English specialist, and will come to your company and provide training on your premises.
I live in Geilenkirchen and will be happy to visit you further afield, in (for example) Aachen, Heinsberg, Düren, Stolberg, Mönchengladbach or even Maastricht and Liège. This is great for you, as it eliminates travel time for your staff.
I will analyse your exact needs and create a course to match those needs.
For example, this could focus on
Presentations
Telephoning
Meetings
Conversation
E-mails
or any combination of the above.
Typically, this is useful for
Managers
Sales staff
Technical staff
Support staff
These are just ideas though – please contact me to discuss your specific requirements.
---
English Language Training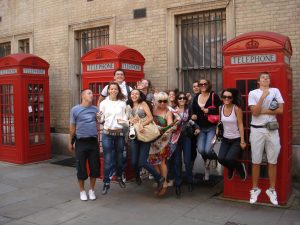 I offer English language training for all levels. This can be on a group basis (maximum of 12 per class), or individual tuition.
I cannot stress the advantages of native speaker teachers enough. You will learn correct intonation and pronunciation (for example, 'sew' does not rhyme with 'new', 'blue', 'through', 'view', 'shoe', 'two', 'zoo' or 'queue'), as well as correct idiom usage.
Culture and language belong together and a native speaker can put many seemingly strange things into a cultural perspective.
No matter what your specific requirements are, please contact me for further information.
The courses are lively and fun – you won't be left speechless.
---
Perfect English Membership Site

The Perfect English membership site is a new subscription option for English language learners.
The site contains a large amount of learning material in video format. You can go as fast or as slow as you like and can watch the videos as often as you like. Each lesson has a downloadable PDF file to form an offline reference library. You can also access the material in any order. No need to sit through anything before getting to the part that you want.
You can learn about grammar, punctuation, idioms, phrasal verbs, …
In addition to all of this, there are forums for asking questions and interacting with your fellow learners. Another very valuable feature is the weekly Q&A session, in which your questions are answered in detail. The content is user-driven and if any content is deemed missing, I will create learning material to help you.
Please check out this link for more detailed information on the Perfect English membership site.
To go directly to the Perfect English membership site, please click here, or on the image above.
Corporate clients have further options.
As a corporate client, you can give your staff access to this learning material. In addition, I can create content exclusively for your company and include company-specific branding.
Although the main content is in English, this company-specific content can also be in German. You can be actively involved in shaping this content. Please contact me for further information.